An interactive and transmedia exhibition, which is composed of a mural fresco and a multilingual mobile application
An interactive and transmedia exhibition
An hybrid exhibition on the occasion of the centenary of the war of 1914-1918
This exhibition of a new kind is presented by the Institut français to mark the century of the "Great War".
Associating print and digital, the exhibition is composed of a set of 10 posters (graphic compositions of archives and period documents) scattered with QR codes. The QR codes allow visitors to consult online content (text, images, videos, 3D objects...) through a mobile application.
The exhibition is published worldwide in 6 languages, displayed in the Institut français facilities, schools, universities and many places related to World War I commemoration.
Type Transmedia
Supports Print and mobile application
Missions Interactive conception, artistic direction, graphic creation, informatic development
Client L'Institut Français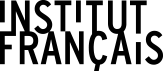 The printed mural is made up of several panels.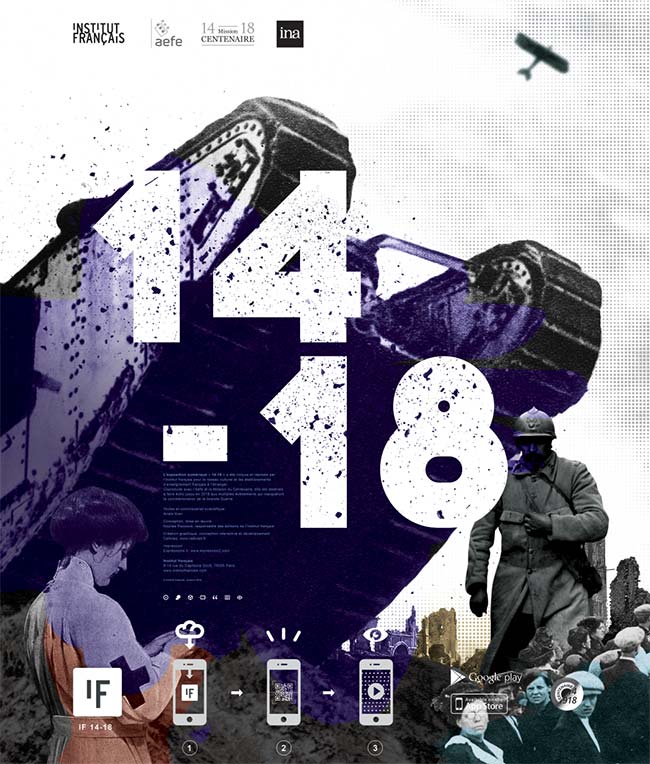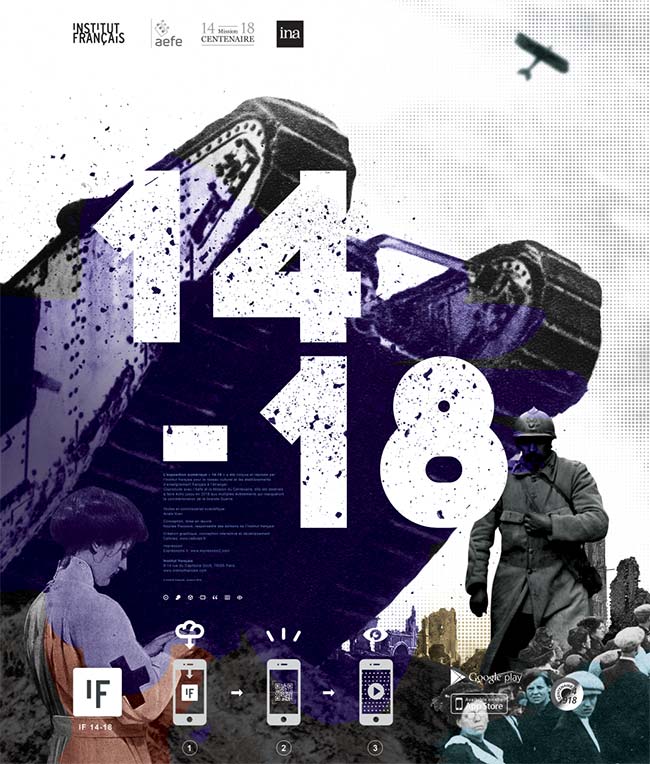 The assembled panels create an impressive display of more than 15 meters.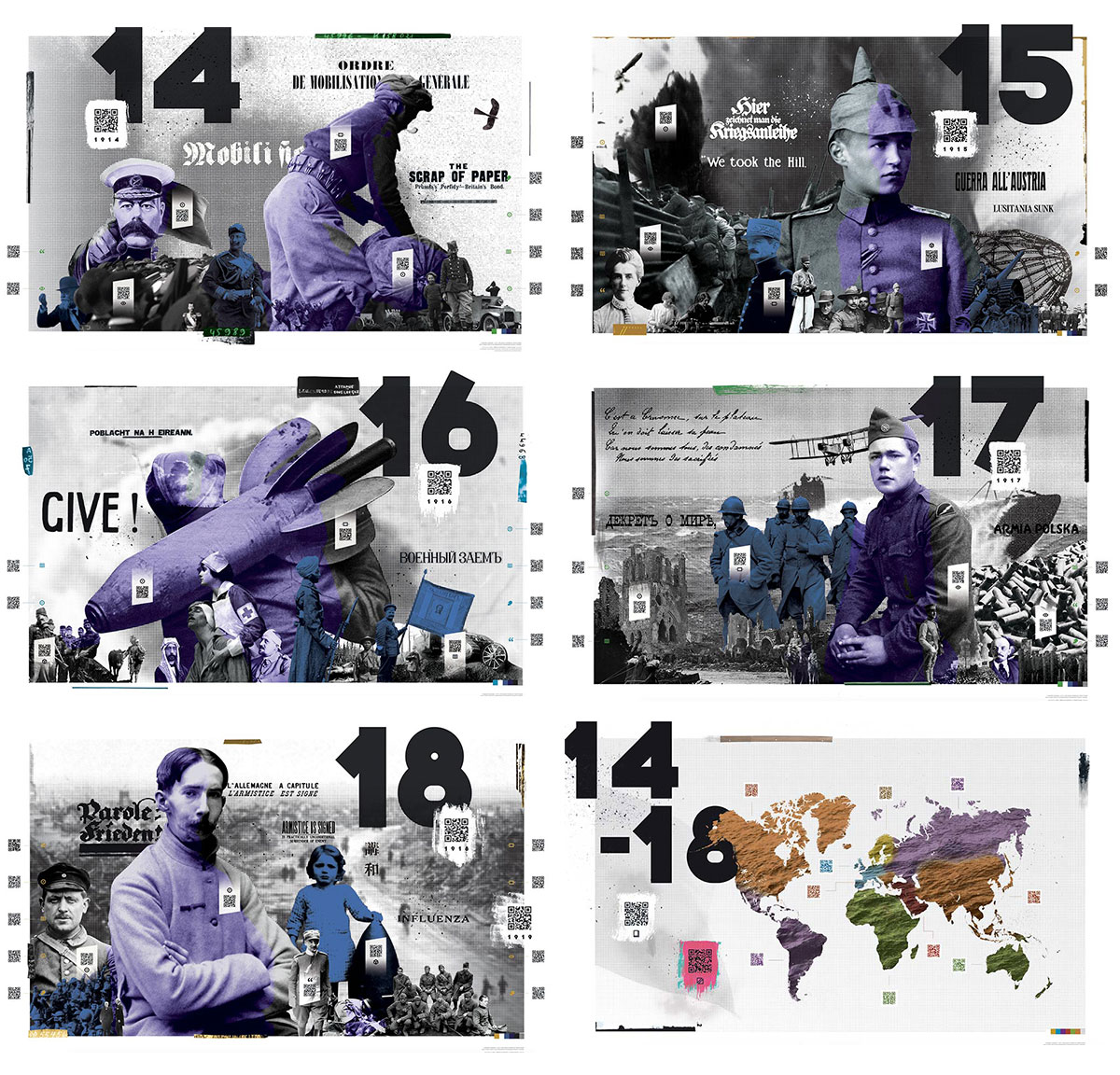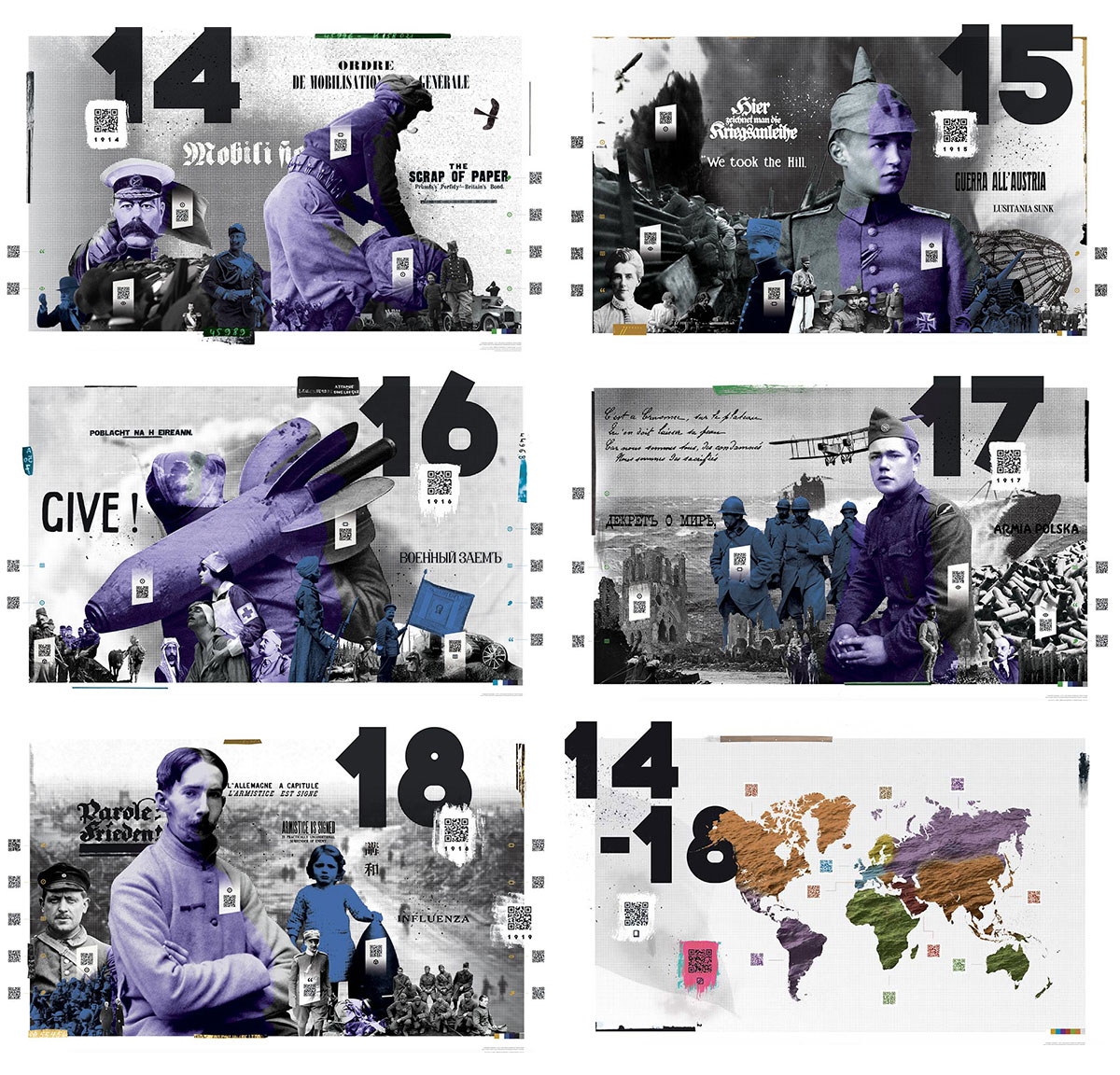 The application allows the user to scan QR codes on posters in order to access content and interactive modules.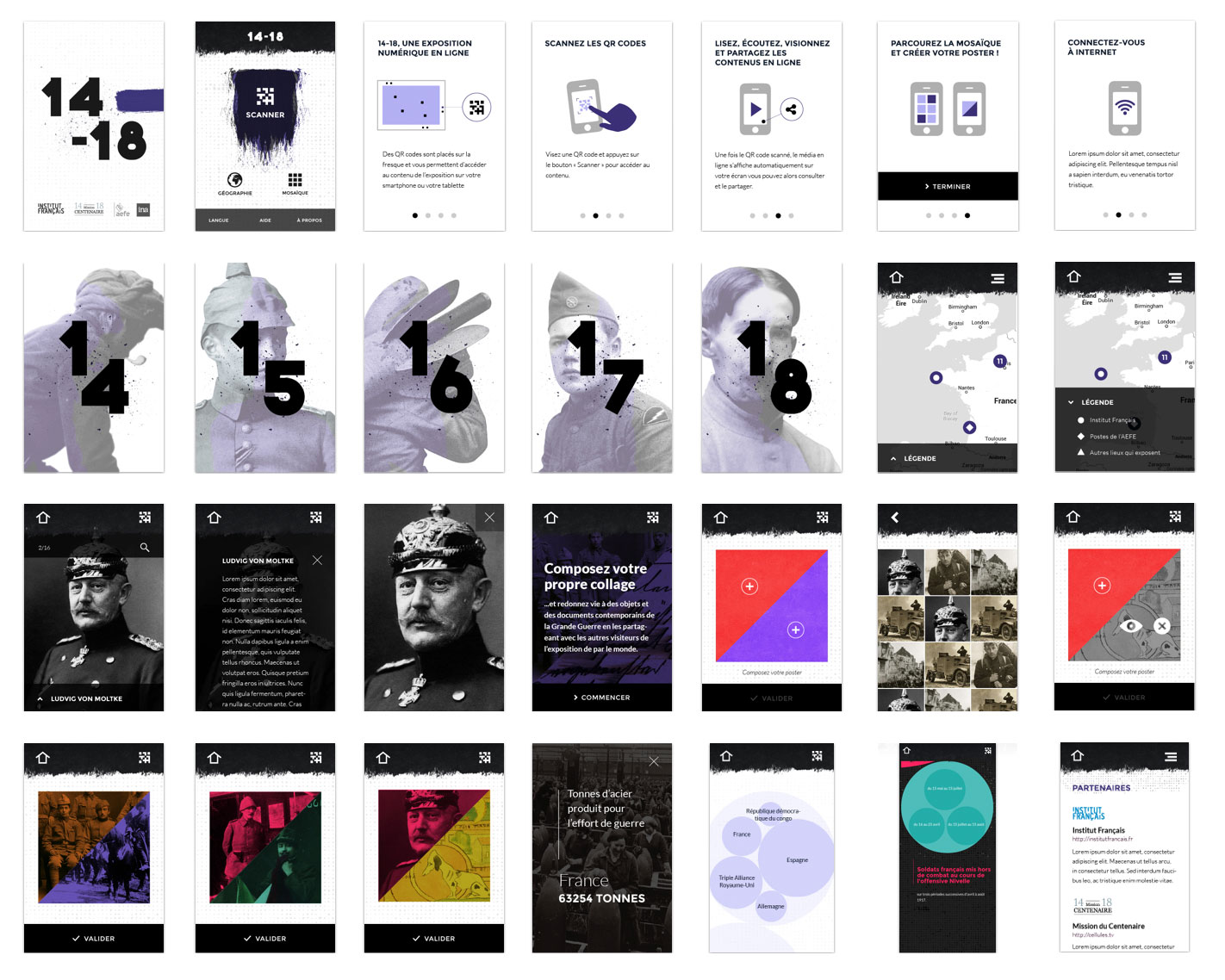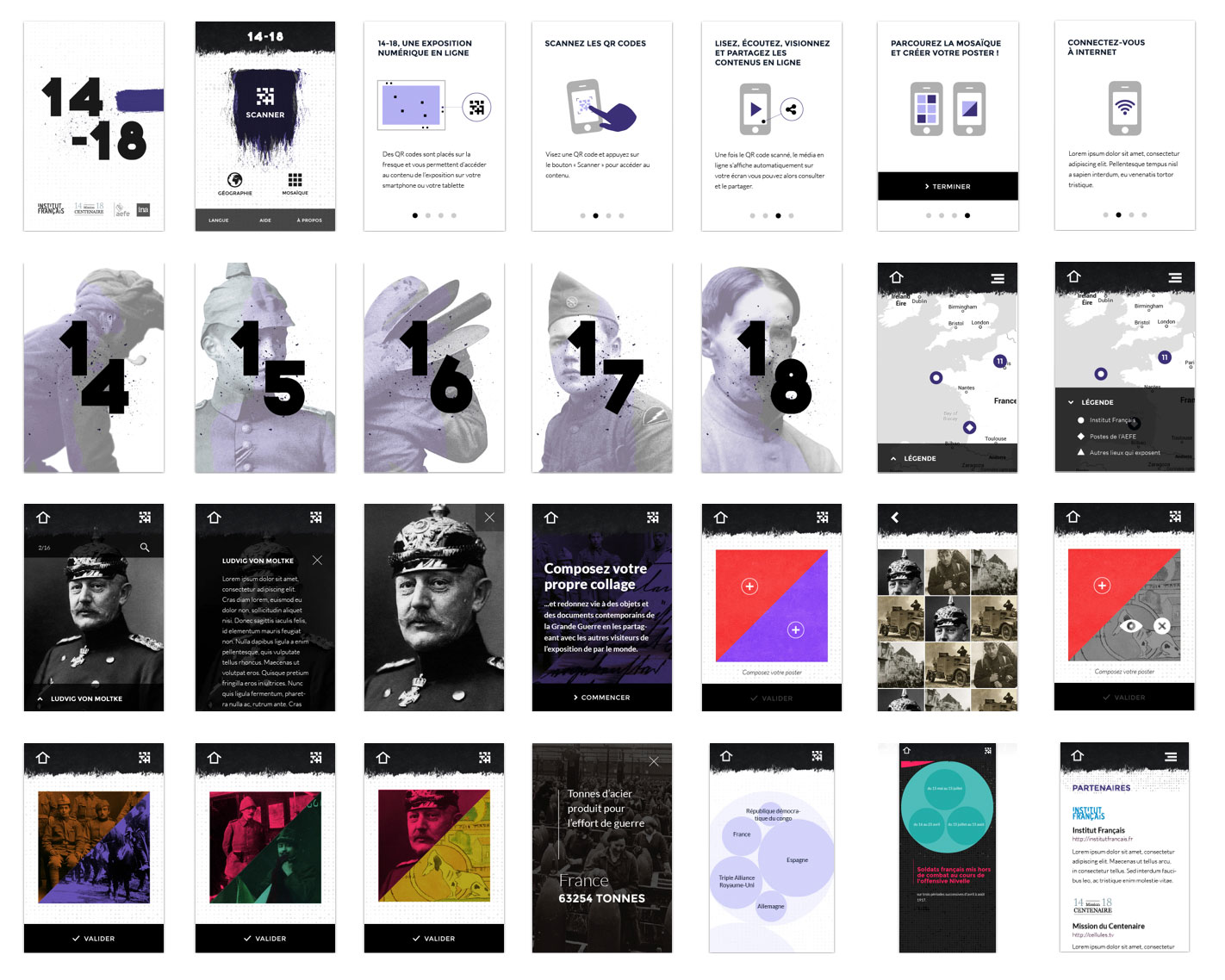 The exhibition is currently shown in fifty countries. The application is displayed in 8 languages. It will last until 2018.