A smart and sophisticated e-store for Marga Massanet and Jacobo Cobien's spanish brand
The website of Masscob
A e-store with an editorial approach
Created in 2003, the spanish brand reflects the personality of both of its creator Marga Massanet and Jacobo Cobian. Sold in almost 15 countries, the brand didn't had an e-store. Creation of a display website and an e-store reflected by simplicity, smart and sophisticated.
Type Website and e-store
Client Masscob
Mission UX Design, Development

A responsive and trilingual e-store, simple and smart, crated with shopify.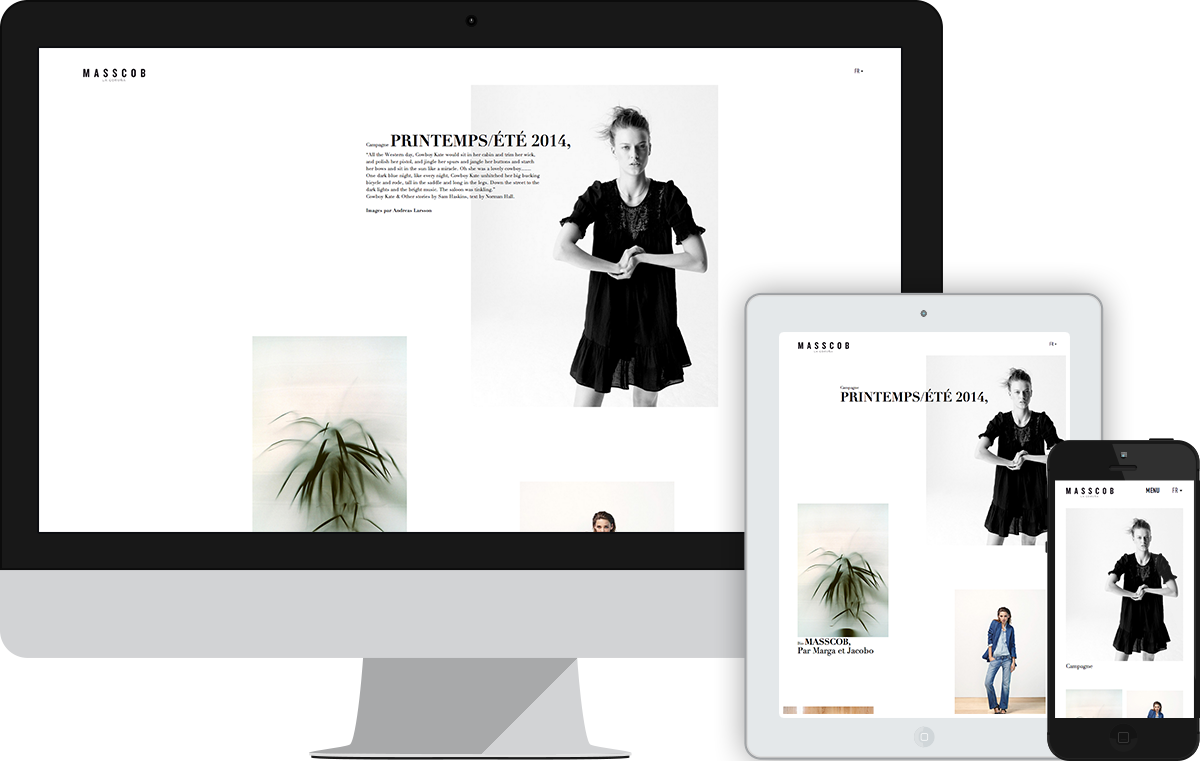 A web development that highlights a sharp and beautiful design.