A beautiful webdoc to highlight Suez Fondation projects
Shared Knowledge
Webdocumentary
Artistic direction and realization of a web documentary about Suez Environnement's activities and its program "Eau pour tous" (Water for Everyone).
The web documentary promotes 5 model actions in water access. The intent is to produce an important documentary by hightlighting images and stories. The design is minimalist and bright.
Awarded by CSS AWARDS and FRENCH DESIGN AWARDS.
Type Webdoc, Website
Client Suez Fondation
Author Cellules
Missions Interactive conception, Artistic direction, Graphic design, webdocumentary
Five cities, five journeys in which the main issues of water access worldwide are highlighted.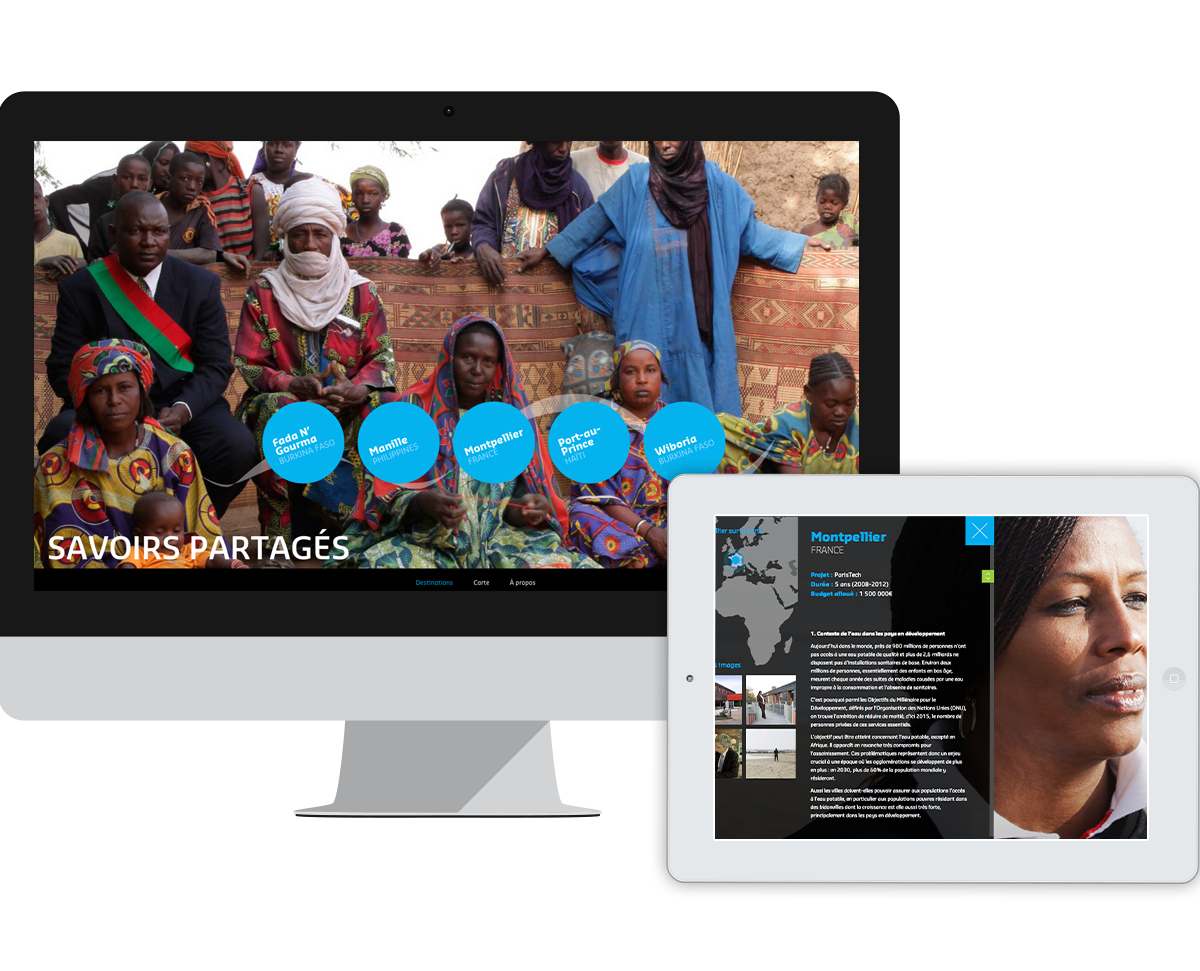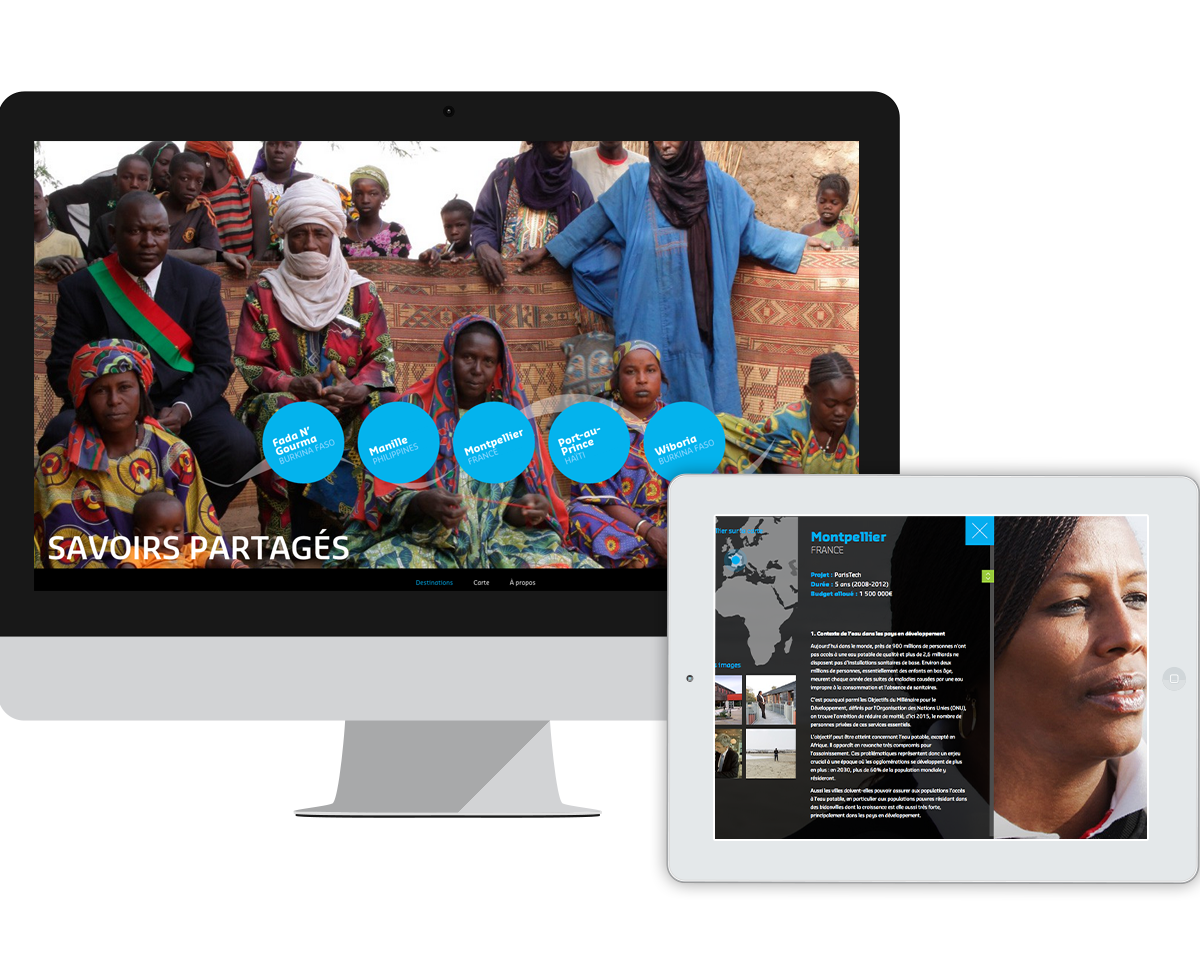 Detailed information allows to fully understand the precise context of each situation.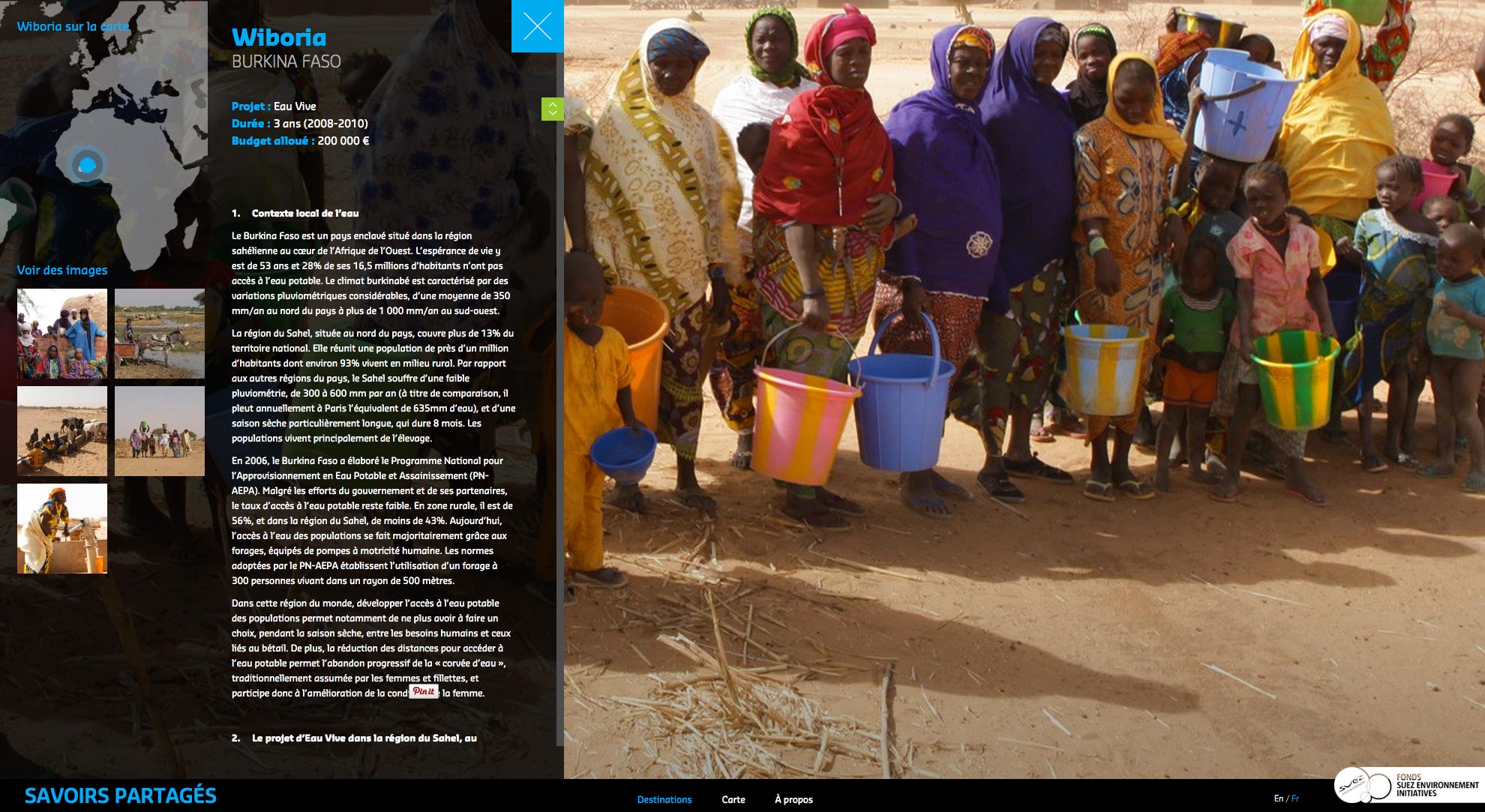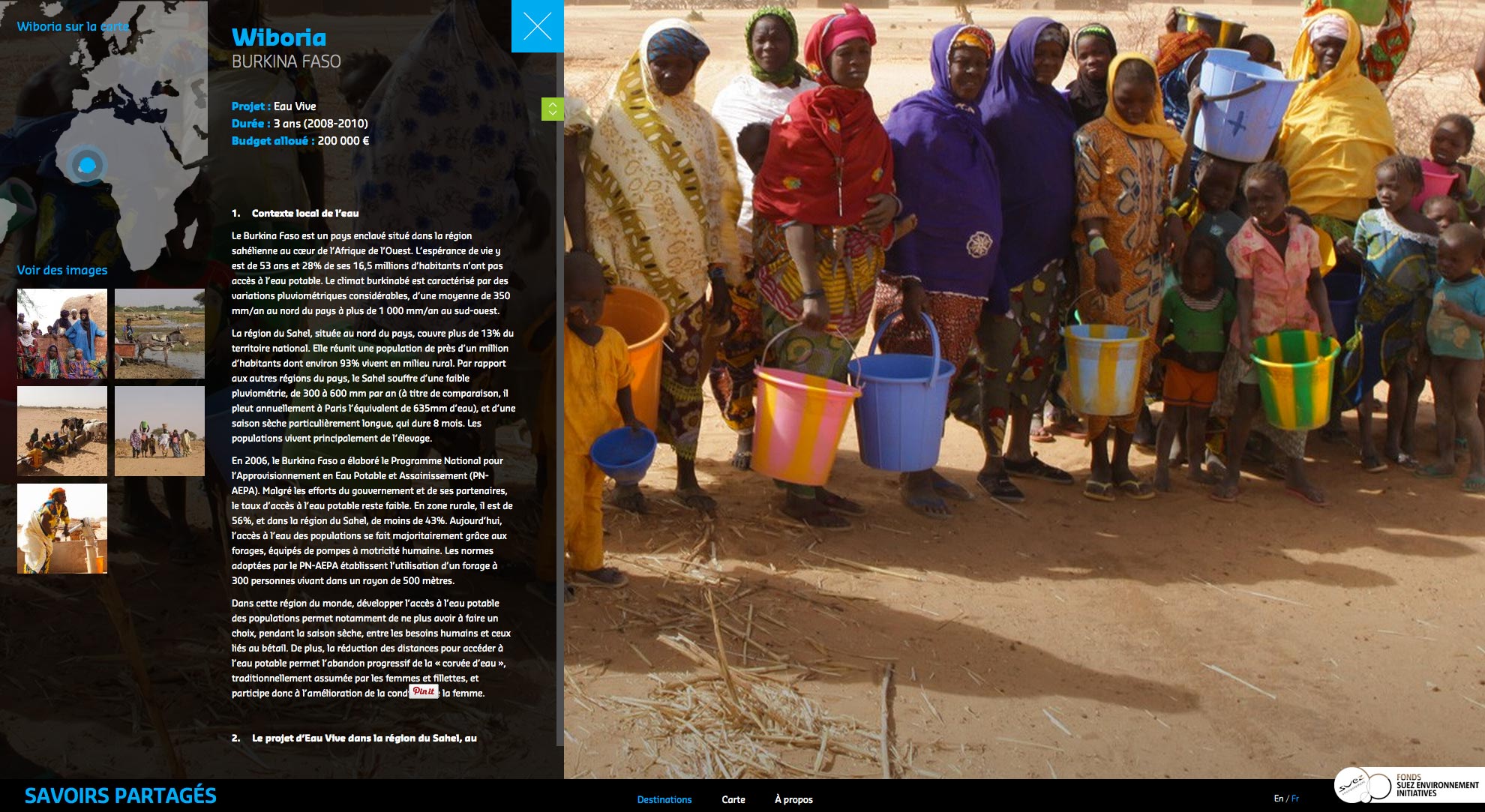 An interactive map presents all of the actions that Suez Fondation supports around the world.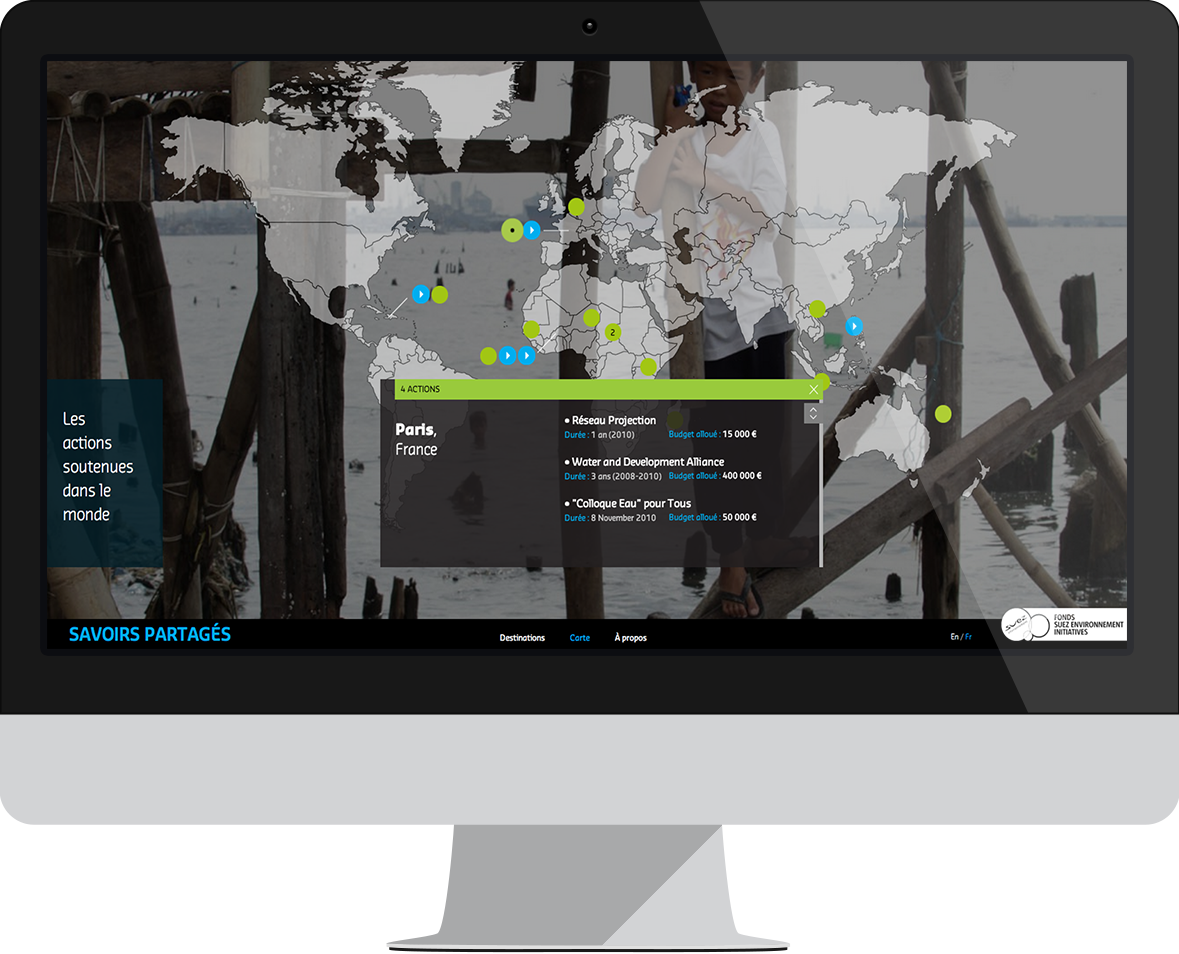 Full screen videos, accessible through chapters, for a progressive and interactive discovery of water issues around the world.